Swedish Below ↓
Welcome back to the Mandala Marathon 😀, it has been so much fun to see so many beautiful and colorful mandalas during the past weeks. Thank you each and everyone for sharing your lovely work in social media.
Today it's time for Sylvanas to enter the marathon and just like my first one, she got a name from World of Warcraft.
All my mandalas will be crocheted in the laceweight yarn called Maxi Sweet Treat or Maxi Sugar Rush from Scheepjes, they are identical yarn, it's just the Ball weight that are different. If you don't like laceweight yarn you can just change to a another yarn, like Catona or Cahlista
Time to pick up that hook and yarn and start crochet 😀 – Happy Crocheting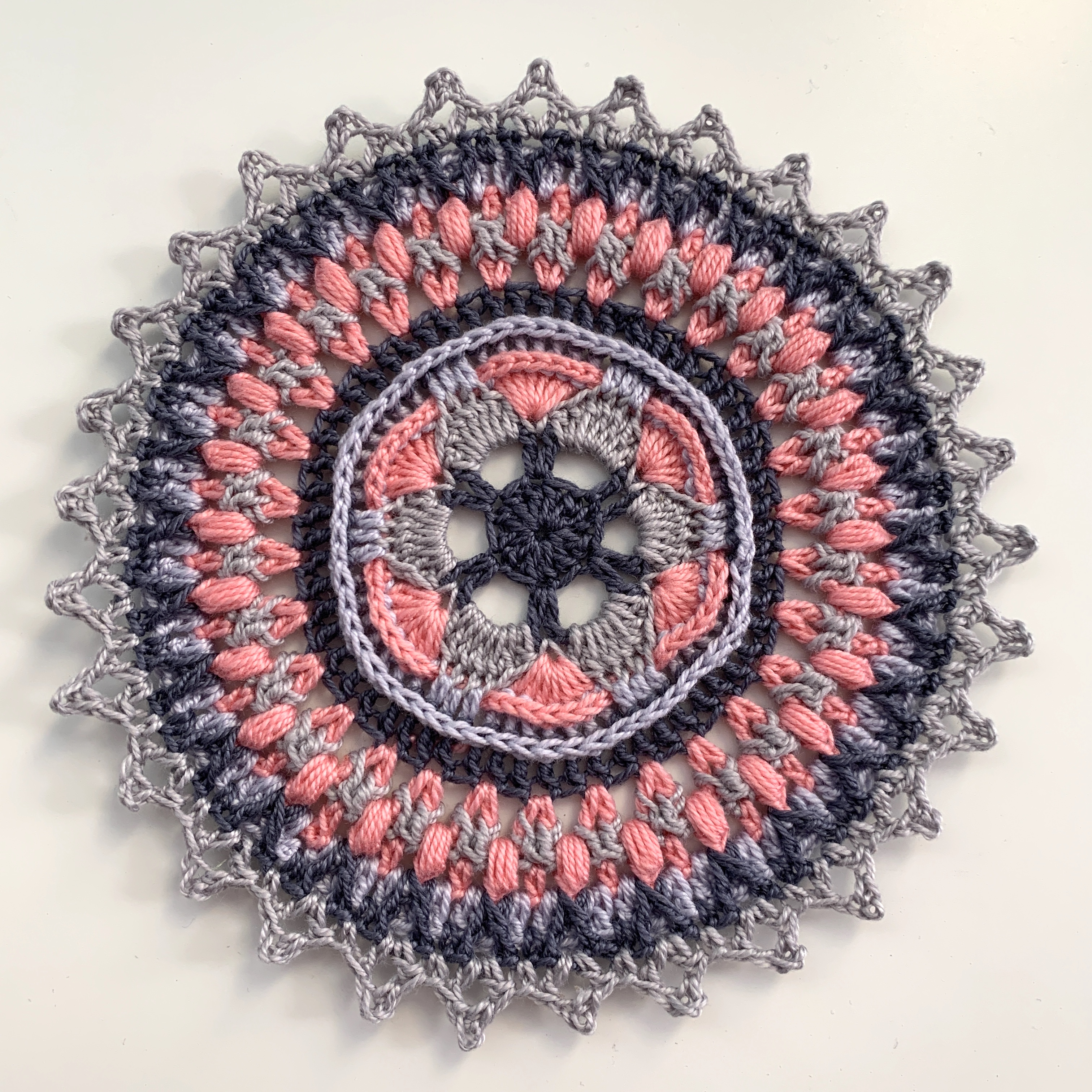 ---
Välkommen tillbaka till vårt Mandala Marathon, det har varit underbart att se alla dessa vackra, färgsprakande mandator de senaste veckorna. Tusen tack till alla er som delar med er av era fina alster I sociala medier..

Idag är det dags för Sylvanas mandala att vara med I maratonet och precis som min första mandala för några veckor sedan så har hon fått sitt namn från World of Warcraft.
Jag valt att virka mina mandalas i det tunnare garnet Maxi Sweet Treat eller Maxi Sugar Rush från Scheepjes, det är exakt samma garn, bara olika stora nystan. Det går precis lika bra att använda tjockare garner typ Catona eller Cahlista om man tycker bättre om dem.
Dags att plocka fram virknålen och garnet och börja virka 😀 – Trevlig Virkstund!
#bymimzan #mandalamarathon #sylvanasmandala
💙 Marie, Anna – AnnaVirkpanna, Karin – Virklust 💙
---
If you like my design I would be happy if you buy me a cup of coffee💙
Om du gillar min design blir jag glad om du bjuder mig på en kopp kaffe 💙
Patterns / Mönster
Svenska: Sylvanas mandala
English US terms: Sylvanas mandala
Dutch: Sylvanas mandala (pdf)
Hartelijk dank aan Wendy de Vries die in het Nederlands heeft vertaald 💙
German: Sylvanas mandala (pdf)
Ein großes Dankeschön an Heike Berg für die Übersetzung ins Deutsche💙
Espanol: Sylvanas mandala (pdf)
Muchas gracias Julia Veloso apor traducir al español 💙