Swedish Below ↓
Finally it's time for the second mandala in our Mandala Marathon (and it's my first one). So let me introduce you to – Jaina mandala.
I have chosen to give my mandalas name from the game World of Warcraft (WoW), yes I am a gamer despite my age 😜 and WoW have been my nr 1 game since 2004 when it was released. So I thought why not use the names of many known or less known characters from the game, Jaina Proudmoore is one of the greatest female characters in the game and that's why I gave my first mandala her name.
All my mandalas will be crocheted in the laceweight yarn called Maxi Sweet Treat or Maxi Sugar Rush from Scheepjes, they are identical yarn, it's just the Ball weight that are different. If you don't like laceweight yarn you can just change to a another yarn, like Catona or Cahlista
Time to pick up that hook and yarn and start crochet 😀 – Happy Crocheting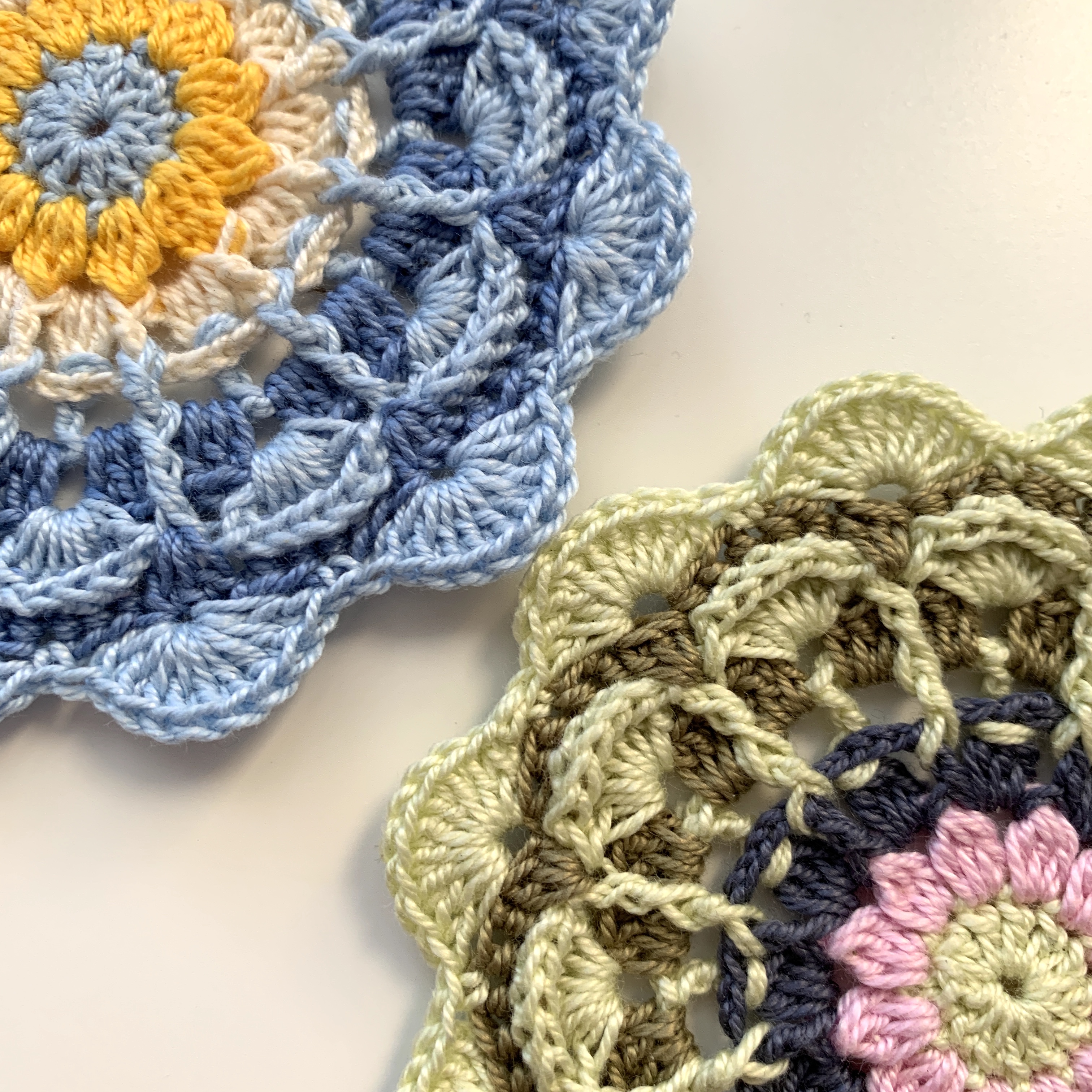 ---
Äntligen är det dags för den andra mandalan i vårt Mandala Marathon (och det är ju dessutom min första). Så låt mig presentera – Jaina mandalan.

Namnen på mina mandalas kommer att komma från spelet World of Warcraft (WoW), ja jag är en gamer, trots min ålder 😜 och WoW har varit mitt nr 1 spel ända sen det släpptes 2004. Så jag tänkte, varför inte använda namnen på många kända och icke kända karaktärer från spelet, Jaina Proudmoore är en av de största kvinnliga karaktärerna i spelet så därför fick hon dela sitt namn med min första mandala.
Jag valt att virka mina mandalas i det tunnare garnet Maxi Sweet Treat eller Maxi Sugar Rush från Scheepjes, det är exakt samma garn, bara olika stora nystan. Det går precis lika bra att använda tjockare garner typ Catona eller Cahlista om man tycker bättre om dem.
Dags att plocka fram virknålen och garnet och börja virka 😀 – Trevlig Virkstund!
#bymimzan #mandalamarathon #jainamandala
💙 Marie, Anna – AnnaVirkpanna, Karin – Virklust 💙
---
If you like my design I would be happy if you buy me a cup of coffee💙
Om du gillar min design blir jag glad om du bjuder mig på en kopp kaffe 💙
Patterns / Mönster
Svenska: Jaina mandala
English US terms: Jaina mandala
Dutch: Jaina mandala (pdf)
Hartelijk dank aan Wendy de Vries die in het Nederlands heeft vertaald 💙
German: Jaina mandala (pdf)
Ein großes Dankeschön an Heike Berg für die Übersetzung ins Deutsche💙
Espanol: Jaina mandala (pdf)
Muchas gracias Julia Veloso apor traducir al español 💙